We have all heard of the 5 senses, but have you thought of how to engage those senses to create a multi-sensory event experience for your audience? This may sound like a daunting task, but don't get overwhelmed! We are going to take a look at each sense individually and give you some ideas on how to incorporate each into your next event without overwhelming your guests.
Think of one of your favorite vacations. Perhaps it was a beach vacation. In this instance, the sound of the waves, the touch of the soft or coarse sand, the beauty of watching the sunrise or set over the blue water, and the smell and taste of the saltwater all combine to create an unforgettable experience. Imagine your attendees walking away with such a memorable experience from YOUR event! That is what creating a multi-sensory event can do.
Sight
At first, you may think visuals at your event are nothing new and seem like the easiest to incorporate, but we're challenging you to go beyond screens and lights. At its core, you want to choose a visually appealing venue with great indoor and outdoor spaces, then:
Design your stage to reflect the overall feel of your event whether that be big and bold or calm and welcoming, it should be a reflection of the conference theme

Presentations should be visually interesting with motion graphic content

Using several lighting options to enhance the ambiance of each section of your event, be dynamic

Projection mapping can be used in a variety of ways and creates an amazing visual impact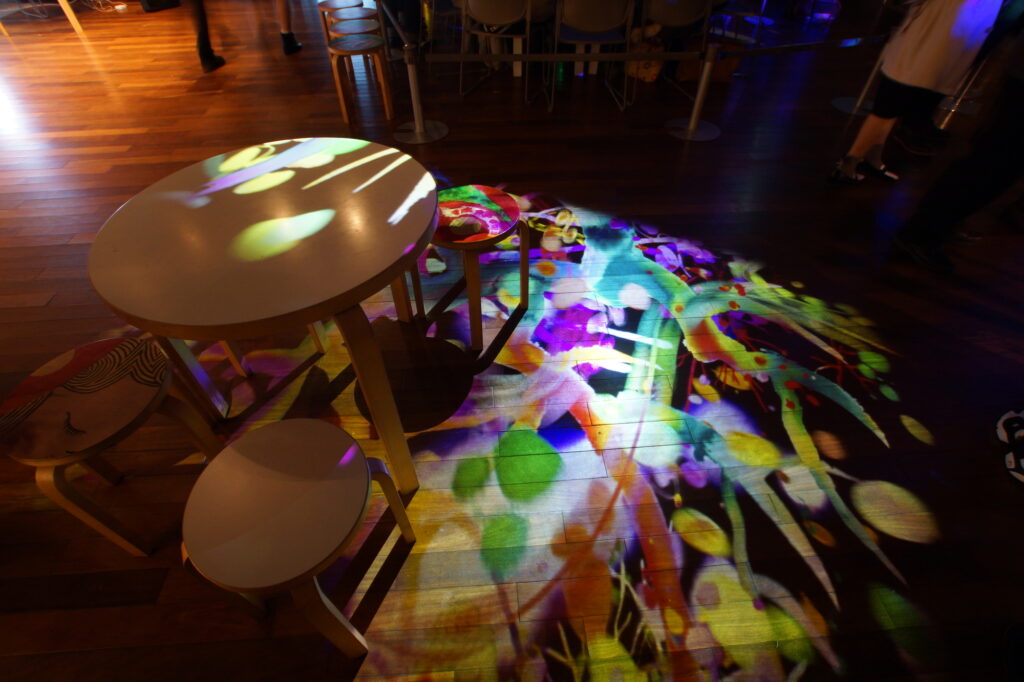 Sound
If you take the time to listen closely to your favorite TV show or movie you will notice that there is almost always some sort of sound in the background, complete silence is rare or very short. Those sounds consist of dialogue, music, sound effects, and ambient noise paired together to create an experience for the viewer. During your main session and breakout sessions keep this idea in mind. 
Making smart music choices before, during, and after any type of presentation is essential. Consider the feeling you are trying to promote at that point of your event. Are you trying to energize? Relax? Inspire? Make sure your event soundtrack is aligned with the visuals and changes throughout the day.
Live music is always an easy way to infuse energy and awe into an event, but you don't have to hire a Grammy award winner to create an impact. A small jazz ensemble during dinner one night and a piano player during a networking hour can make a big impact. But, there's always something to say about a high-energy band for the final night celebration to end the festivities on an impressive note!
Smell
The drastic rise of the essential oils industry is an excellent indication of the consumer's desire to engage their sense of smell. Scents are used to energize, calm, inspire, and more, by engaging our limbic system to associate a scent with emotions, memory, and associative learning. For example, lemon increases concentration, lavender and orange help reduce anxiety, and vanilla is relaxing. Depending on the venue and layout of your event you may be able to incorporate this on a larger scale but a small scale, like having oil diffusers in your breakout rooms, is also a great gesture. 
Of course, meal times are an easy place to engage their sense of smell while satisfying their hunger! Live food preparation stations and demonstrations engage everyone and give them something to talk about with each other to encourage networking. Sushi making is a popular one to try especially if your event is by the coast where fresh seafood can be used.
Taste
I'm sure you've had a colleague joke about the standard "conference dinner" when attending an event. Often the food planning gets the short end of the stick which equals a boring and unremarkable experience for your guests. Imagine the difference in reaction if you put more thought behind the dining experiences and complement the food and atmosphere with your event. You go from unremarkable to memorable!
Farm to table is a great way to incorporate sustainability into your event by using local producers. This also can allow your audience to experience local delicacies and be wowed with fresh savory meals. 
Incorporate local specialties in your food and beverage options to tie in with the area. This lets your attendees experience something new which will encourage more conversation after they leave.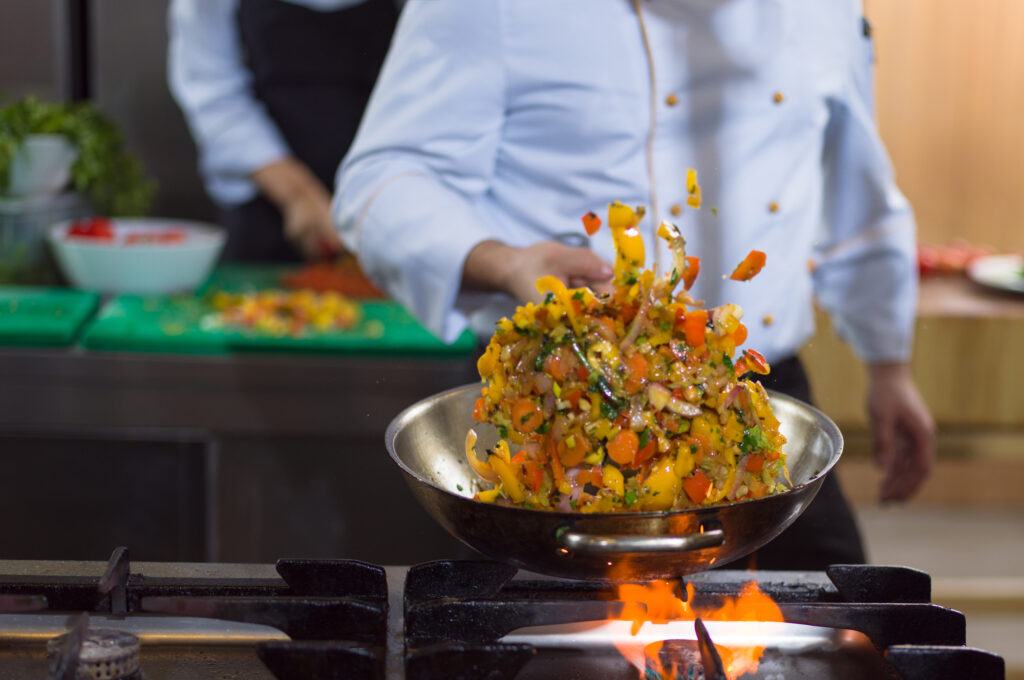 Touch
Everything your guests sit, stand, or lean on contributes to their sense of touch. This makes your furniture choices worth extra consideration. Depending on the type of conference having demonstration areas and hands-on experiences might be very easy or very difficult. If the subject of the conference is not conducive to being demonstrated then incorporate this sense during networking and teambuilding portions.
You can also add live poll taking and Q&A interactions with your audience through a customized phone app for the event. This breaks up the monotony of being talked to by the speakers and engages everyone in the discussion.
Bringing It All Together
While we gave some examples within each sense, the real goal is to be engaging those senses all at once without being overwhelming. Here's an example:
If your event was in Louisiana you could feature local creole cuisine favorites during dinner and add a crawfish boil station to fill your nose with the delicious aroma while it cooks and receive hands-on instruction on how to properly eat it! Include a Dixieland genre band playing throughout the event and table settings with centerpieces to match the New Orleans style. We guarantee that would be a night your guest would remember!
We hope we've shown you how fun creating a multi-sensory event experience can be! When done successfully, it is something that will be remembered by all those involved and talked about long after the event has ended.