An engaged audience is a happy audience! The success of your event will be directly proportional to the satisfaction of your attendees. When everyone is busy and time is limited, the takeaway from an event needs to be that it was time well spent and the ROI was fulfilled. Audience engagement is the key to success, but we want to make sure to enhance the attendee experience not overwhelm or distract. We are sharing some tips, tricks, and best practices to create an engaged audience and leave everyone wanting more.
What Is Audience Engagement?
Audience engagement encompasses several areas such as:
It is the participant's interactive journey throughout the event, with the key being there is interaction throughout the
ENTIRE
event.
Before the Event
Choose a mobile event app that will make audience interaction easy and that will allow you to collect customized information during registration. This is a great opportunity to understand your audience and solicit their interest and goals for the event. You can then use this information to customize the agenda, choose your keynote speakers and direct their presentations accordingly, and plan networking events or outings. 
Create events and separate pages on your primary social media platforms. The average American spends over 2 hours a day on social media, this is over 60 hours a month! Love it or hate it, social media cannot be ignored as a marketing tool. Be sure to update frequently with agenda topics, speakers, and session information. Encourage engagement by posting polls and providing graphics for attendees to share on their own pages.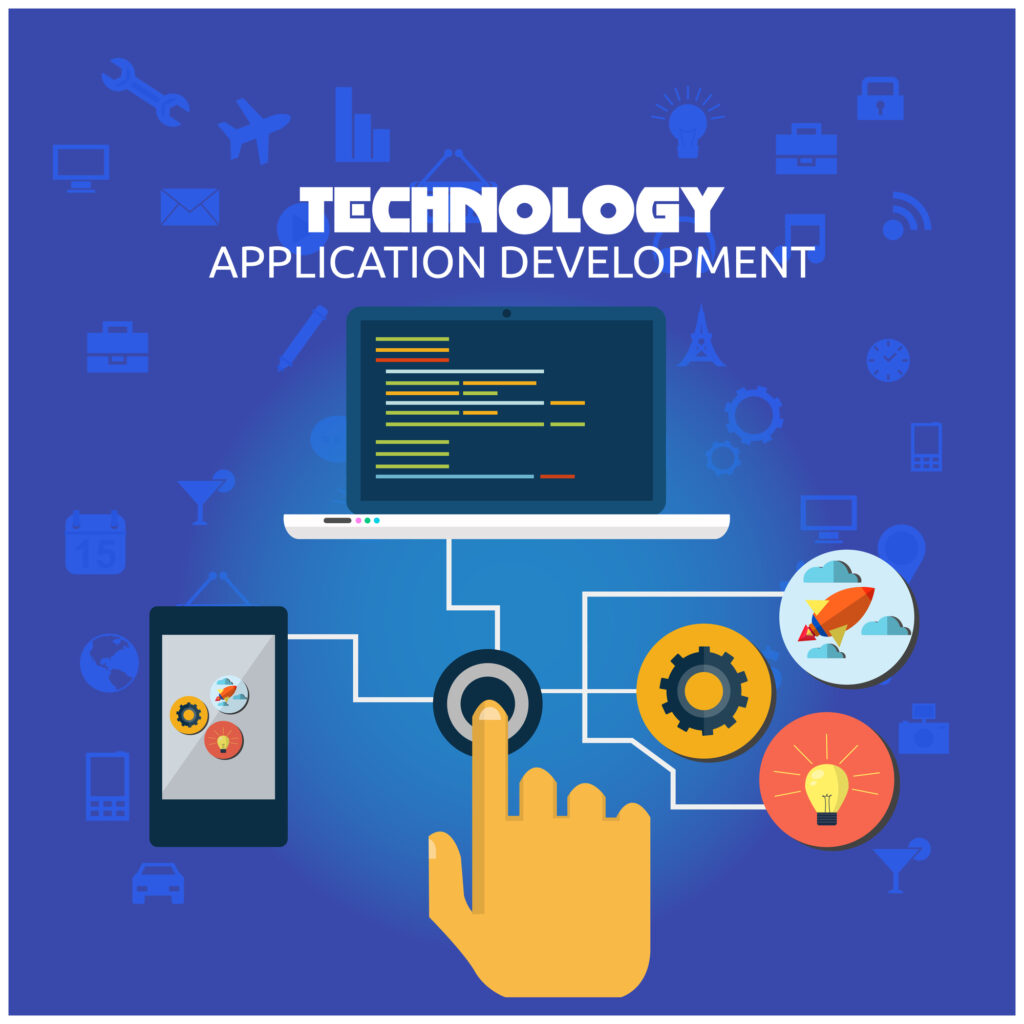 Use Technology to Increase Engagement
The most advanced option for increasing engagement and collecting data is the NFC  (Near-field communication)-Enabled badges. Rather than scanning a barcode or QR code, NFC allows data exchange by holding the badge close to another device. This allows for many helpful features like:
Streamlined check-in

Session tracking

Lead retrieval

Digital wallet

Swag distribution

Tracking booth traffic

And more!
Overall, these badges can hold 30x more information than QR code badges. This allows amazing data gathering which can then be analyzed after the event to support ROI numbers and improvement or best practices for future events.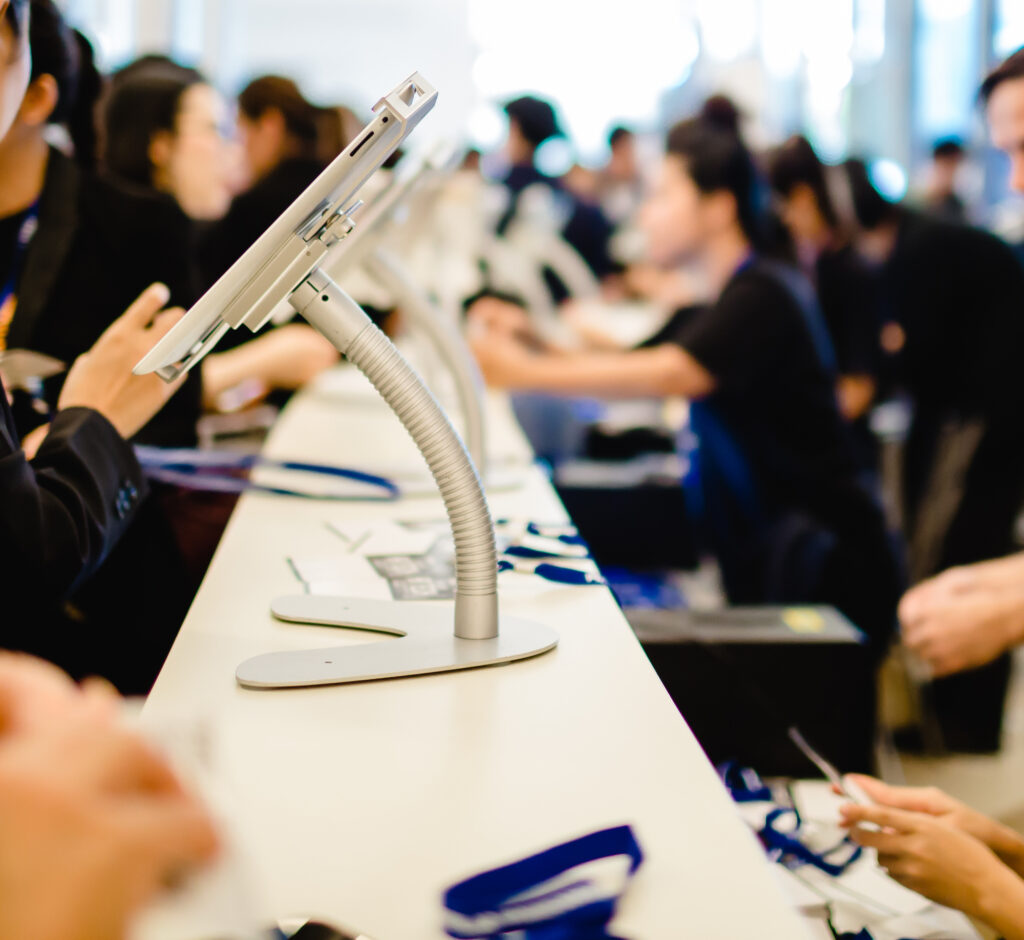 The Main Session Audience Engagement
Gone are the days of all-day main sessions consisting of continuous one-hour topics with redundant data. Creating a dynamic agenda that alternates solo speakers with panels and interactive Q&As is a must. You can also have multiple speakers present their spin on the same topic before "tagging" the next speaker in. Check out our previous blog
 about engaging all of your audience's senses throughout the event to increase engagement.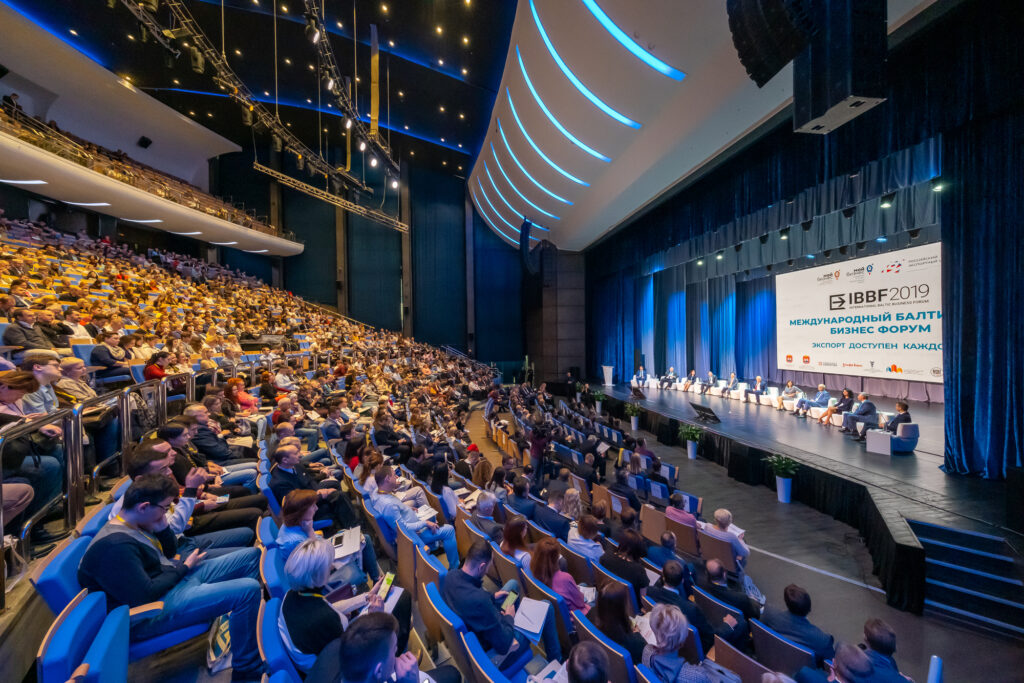 Engaging Breaks and Breakout Sessions
It is almost impossible to give your attendees too many breaks. You want to build in breaks about every hour to prevent boredom and stagnation. Allowing networking time is always appreciated, but you can also employ some more engaging techniques with outdoor activities and wellness breaks as outlined in this blog.
Breakout sessions have always been a great way to let your attendees customize their experience and enjoy a more intimate setting. But like the main session, you want to present exciting material in an engaging manner.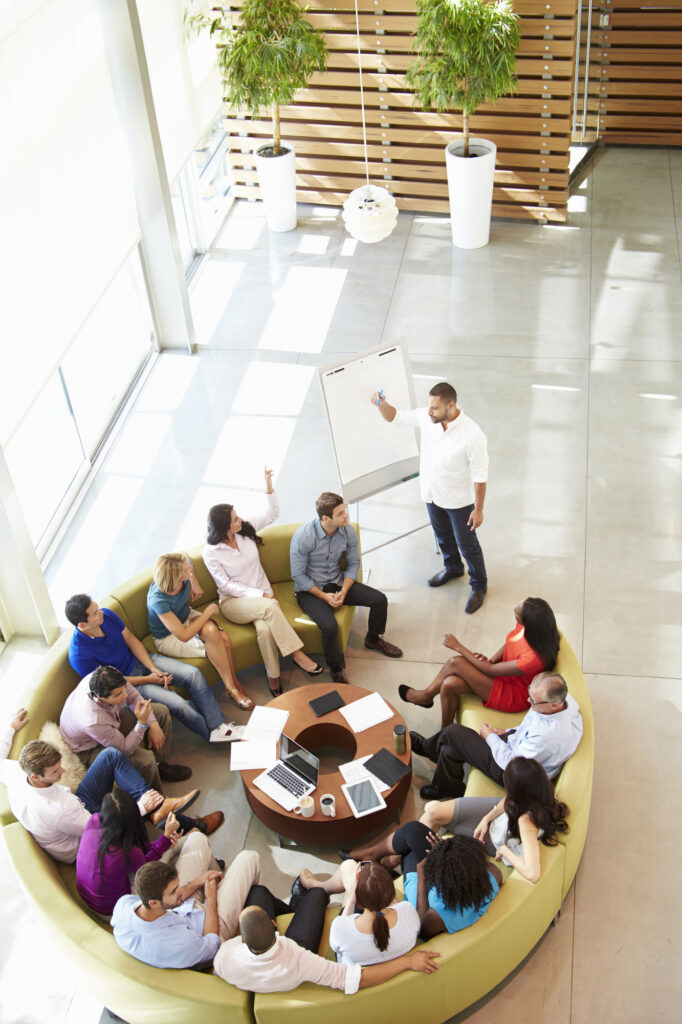 Hybrid or Virtual Events Audience Engagement
Since your attendees aren't bound to a room and will prefer some flexibility make sure you plan accordingly. Mix up the agenda between live and pre-recorded presentations. On-demand content lets your virtual audience pick and choose how they engage with your conference's information. This can include uploading past webinars, infographics, pre-recorded videos, case studies, blog posts, and other interaction post ideas.
During live sections, employ polls and Q&A opportunities to encourage active participation. Be sure your speakers are prepared for a virtual audience ahead of time so they are addressing everyone equally and prepare engaging content.

Another way to boost engagement is to offer multiple engagement tiers. For example, if an attendee can't attend in person, offer a free basic virtual option. Then if there are additional breakout sessions, exclusive on-demand content, or separate Q&A sessions, they can then upgrade for more remote access for an additional fee.
Engagement Shouldn't Stop With The Event
Remember those social media pages you created before your event? Don't abandon them! Provide fresh content on your event website and social media channels year-round. It not only gets people excited about your next event but provides the platform to turn your organization into a thought leader in your respective industry.
Our team is always striving to create engaging, high-energy, innovative events. With these tips and tricks just scratching the surface, we would be thrilled to partner with you on your next event. An engaged audience is a happy audience!