Now that events are back and in full swing for 2023, it's more important than ever to plan functions that feel unique and fresh.  Since planning often starts with choosing the right venue, let's think outside the box, the standard hotel box.  Take a look at these five event spaces around the country that will be sure to provide something unexpected for your guests, fulfill their bleisure expectations, and tantalize all their senses. Fresh, New, and Ready for Your Next Event!
Last fall the New York Marriott Marquis in Times Square revealed the $125 million renovation of its iconic space which included upgrades to its 1,971 guest rooms, on-site restaurants including the 47th-floor View Restaurant Le Petit Chef, the Broadway Lounge, Revel & Rye Bar and Restaurant, and its impressive 100,000 square feet of meeting and event space. With its 4 large ballrooms and plentiful breakout spaces there isn't much this venue can't handle. Of course, the best part is being in the heart of NYC! While the Marquis can provide an amazing all-in-one venue, the opportunities to take your guests out into the city for networking and team building are almost endless. The bleisure factor on this one is through the roof and sure to be a crowd pleaser!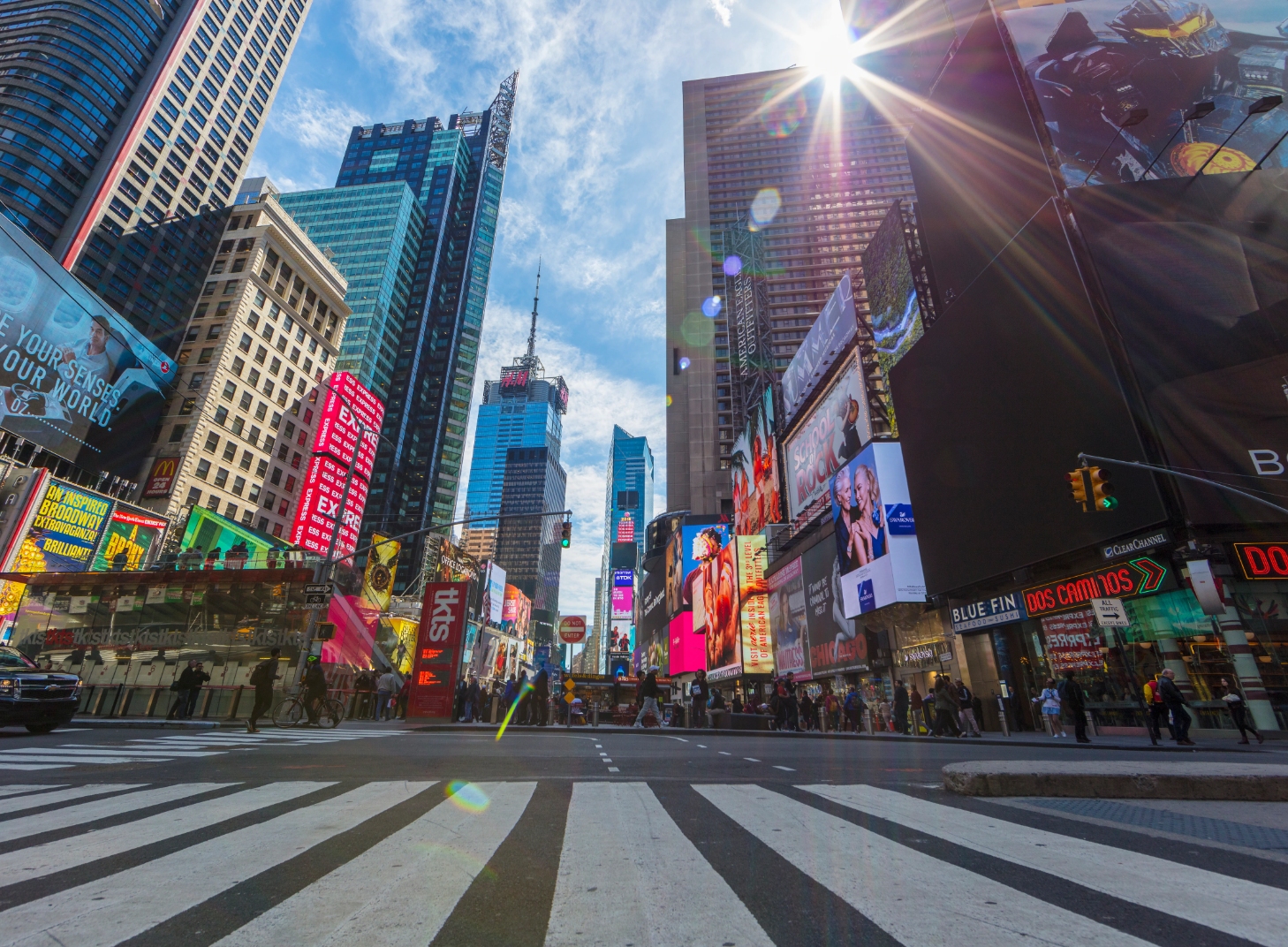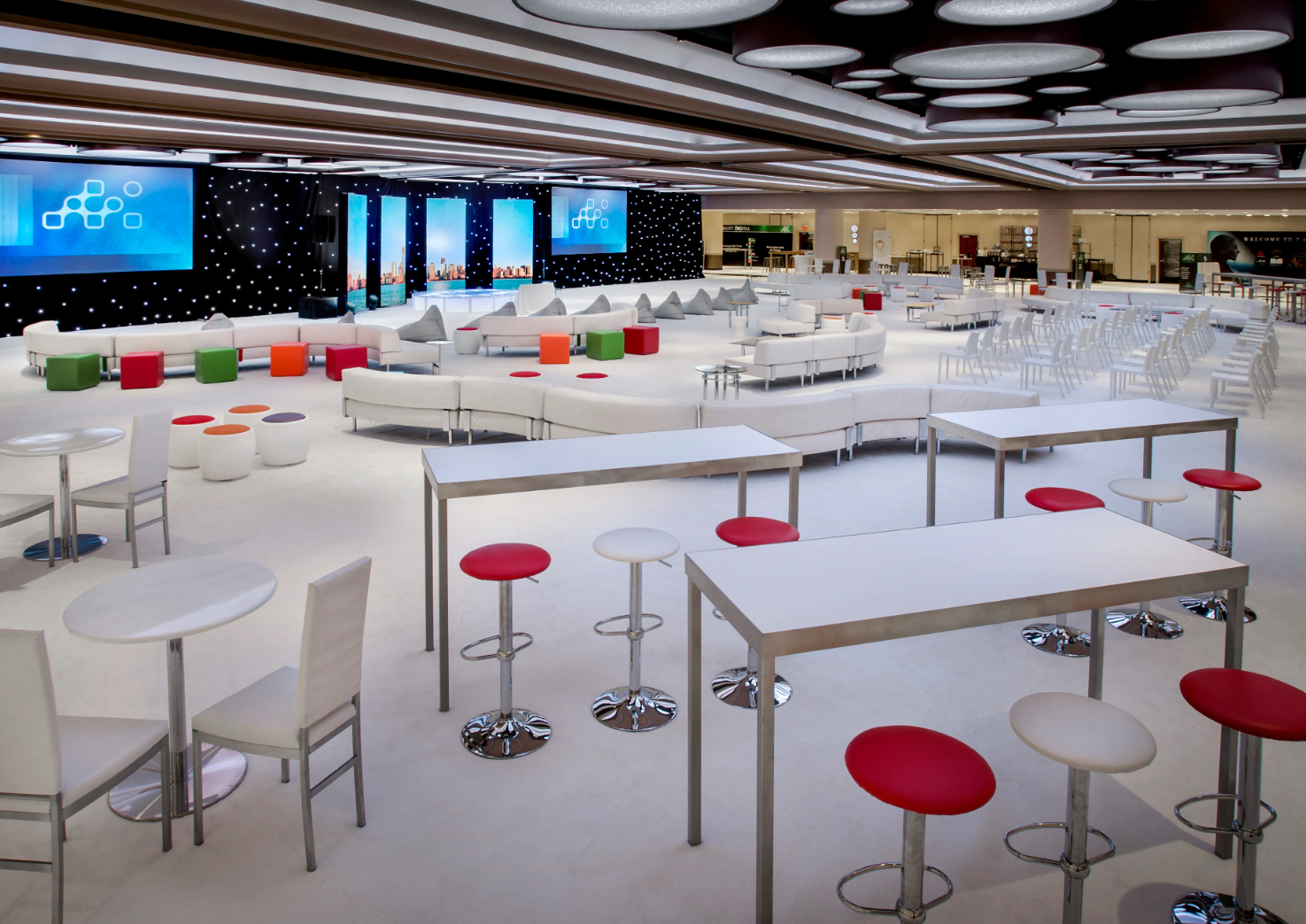 For a west coast beach experience, this oceanfront resort completed a multimillion-dollar rebrand and renovation that is breathtaking. With over 23,000 square feet of indoor and outdoor meeting space, spacious hotel rooms, and ocean views everywhere you turn, your guests won't want to leave! The Playa Vista Lawn and Mandalay Beach are two outdoor, oceanfront spaces that can accommodate up to 300 guests each. For indoor options, there is the Tides Ballroom, which can host 865 theater-style or 400 banquet-style, or the Coastal Ballroom, which holds up to 220 guests. Additional smaller event rooms, boardrooms, and outdoor venues are also available. With the year-round mild weather taking advantage of the outdoor spaces should almost always be available which allows an event to break up its format to keep guests refreshed and excited.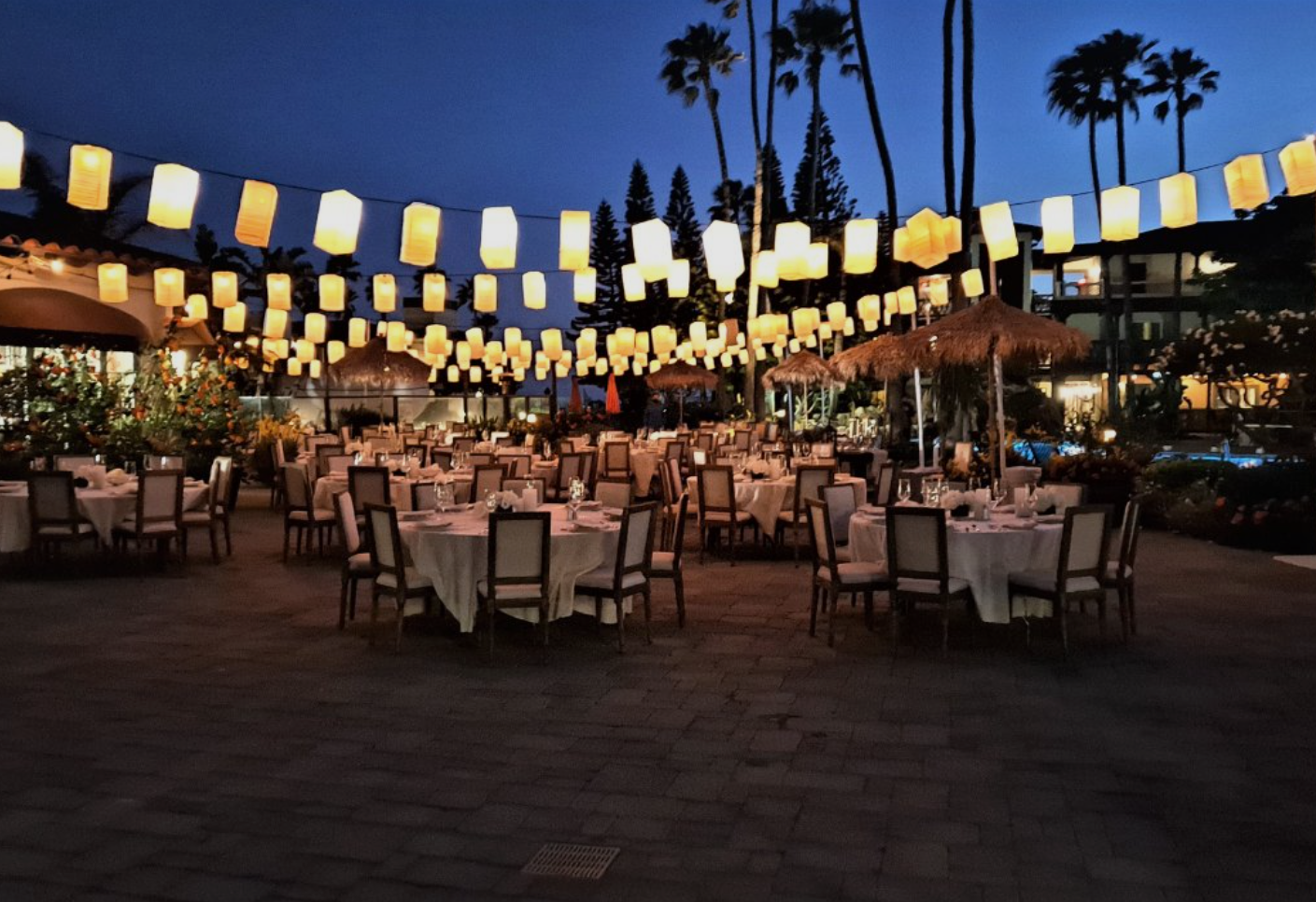 This highly anticipated opening was unveiled at the end of 2022 and it does not disappoint! With several ballroom options including the Grand Ballroom which is 10,000 square feet of event space and Sobro ballroom at 3,000 square feet which both boast windows allowing for spectacular views of downtown Nashville. The natural light and view offered by the windows in this space make it a far cry from your average ballroom. This property is just steps from the famous Nashville music scene which begs for unique networking outings!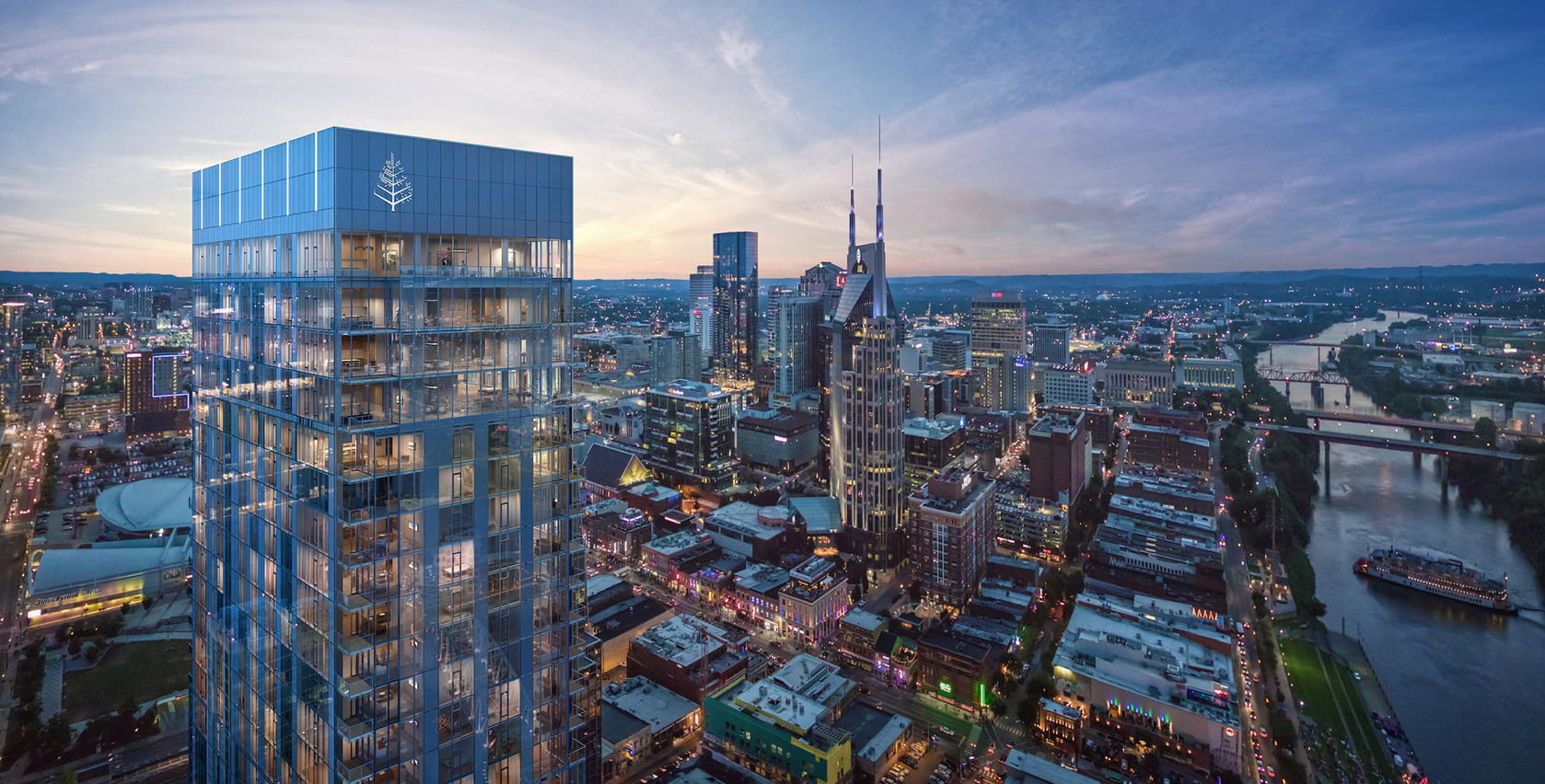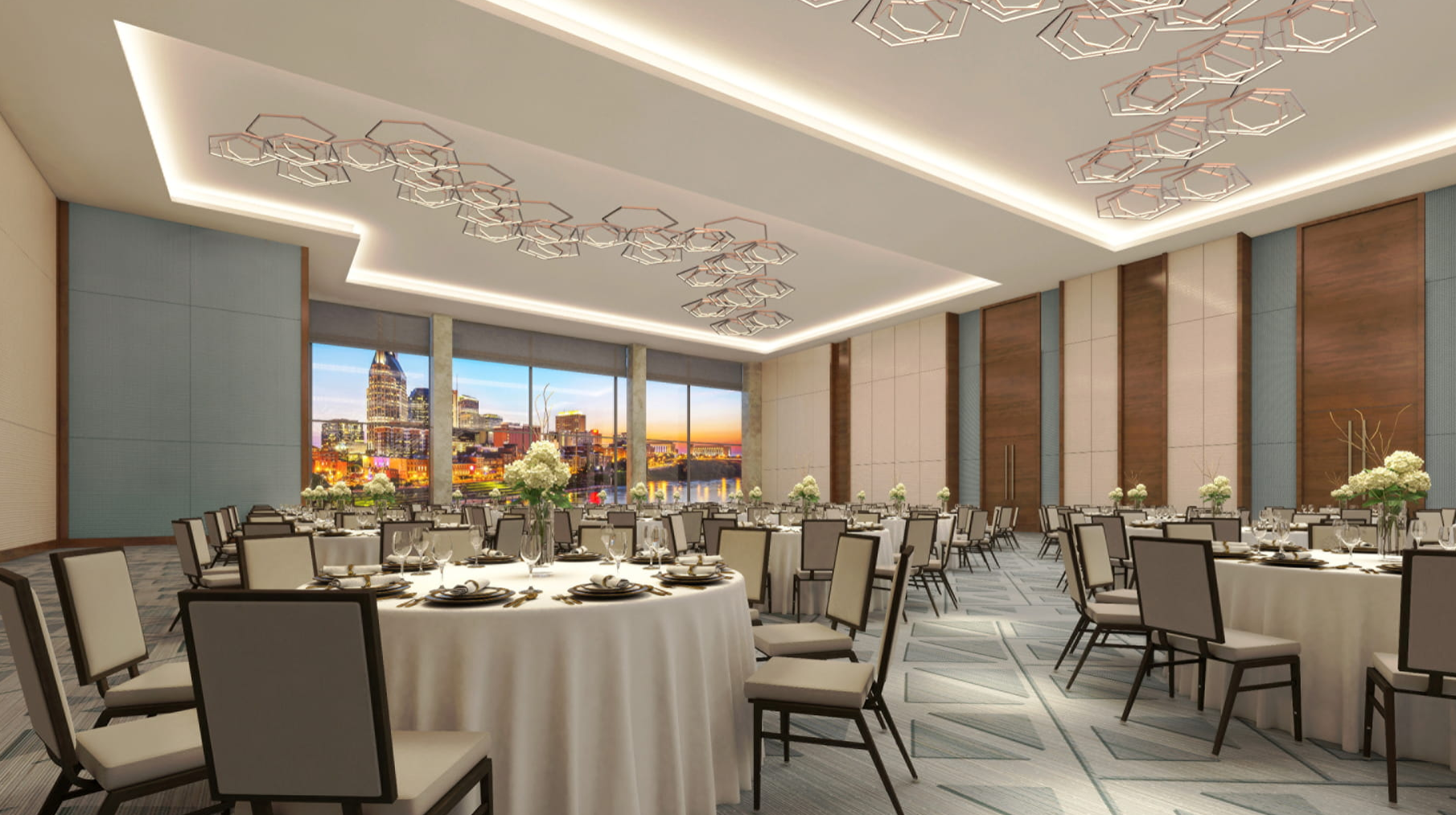 After two years and $24 million, the renovation of this property was completed last fall and it boasts an impressive 55,000 square feet of event space. With spacious ballrooms, over 25 meeting rooms, and outdoor options all your event needs will be satisfied. The Hilton brand is always reliable and professional which brings its own peace of mind. Just north of the city and less than 20 miles from the airport, its location allows for easy access and the ability to visit the city with ease.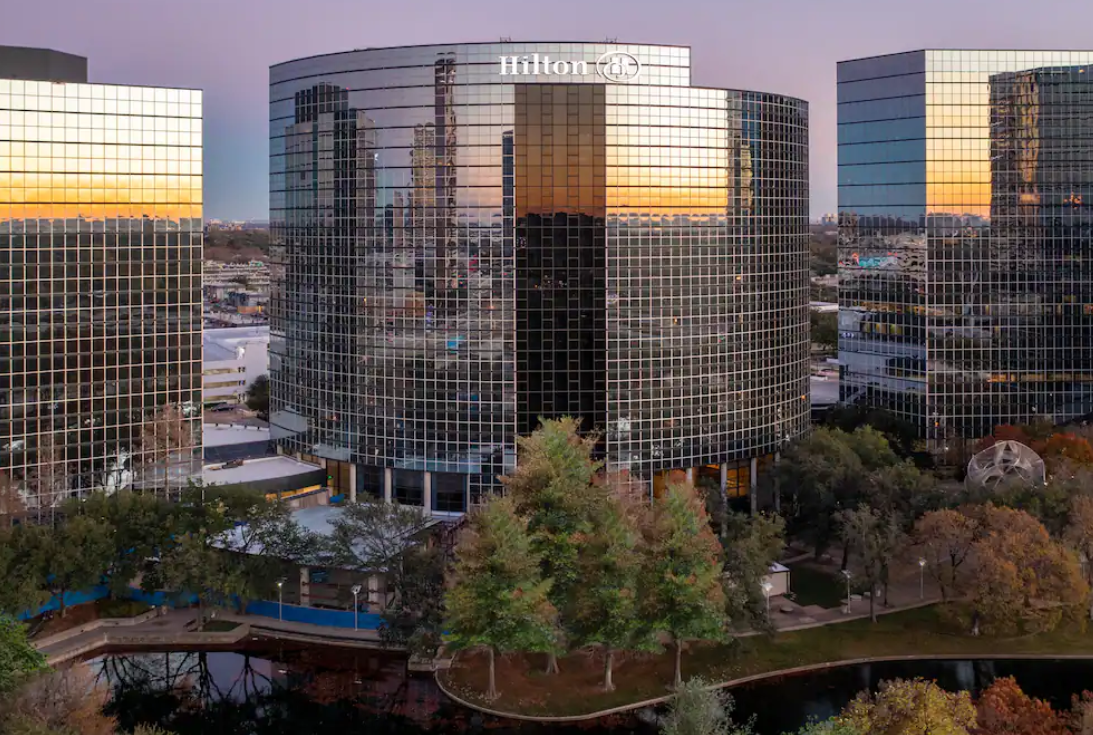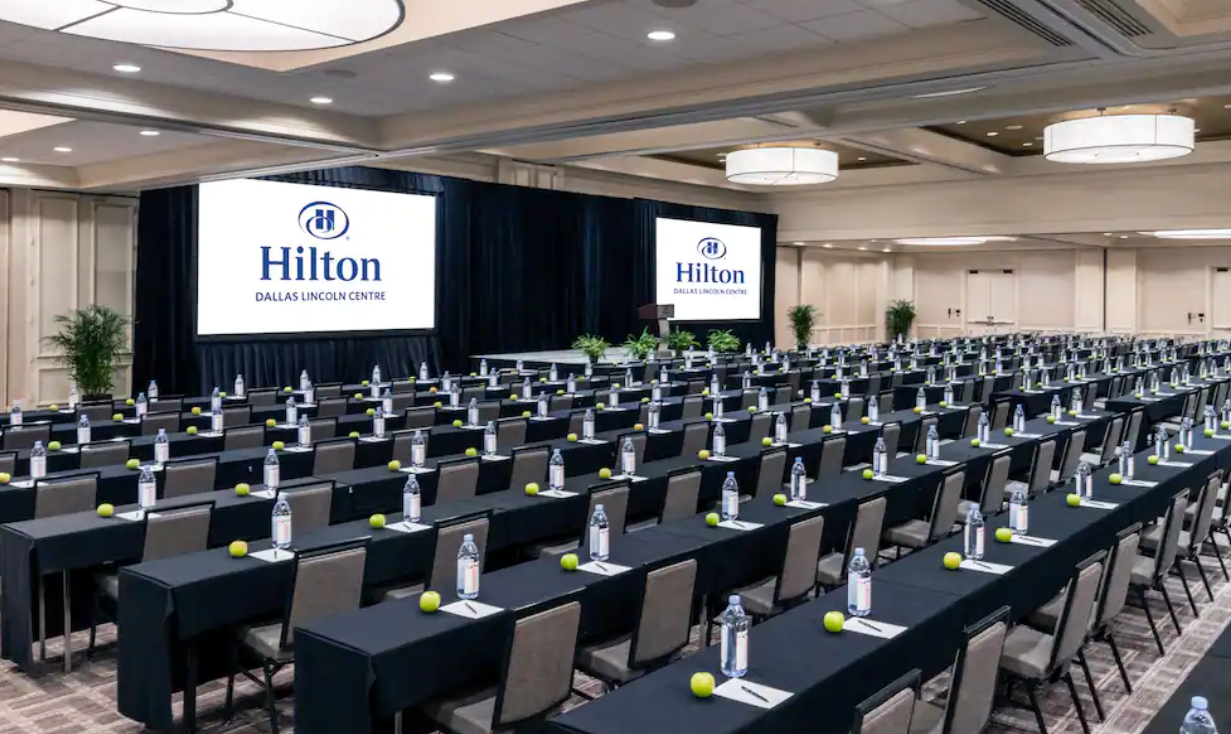 An event in our nation's capital is always a special experience. Salamander has taken over the property that was formerly the Mandarin Oriental Washington DC. The crown jewel of this property is a 4,000 square foot outdoor space that overlooks the Washington Marina, Tidal Basin, and Jefferson Memorial. Who could ask for more than that? There are several indoor meeting spaces including a grand ballroom which includes an adjoining marble foyer and an adjacent function room.  The ballroom itself can accommodate up to 400 guests for a banquet. The blend of the original architecture and modern updates make this a truly beautiful property your guests will enjoy.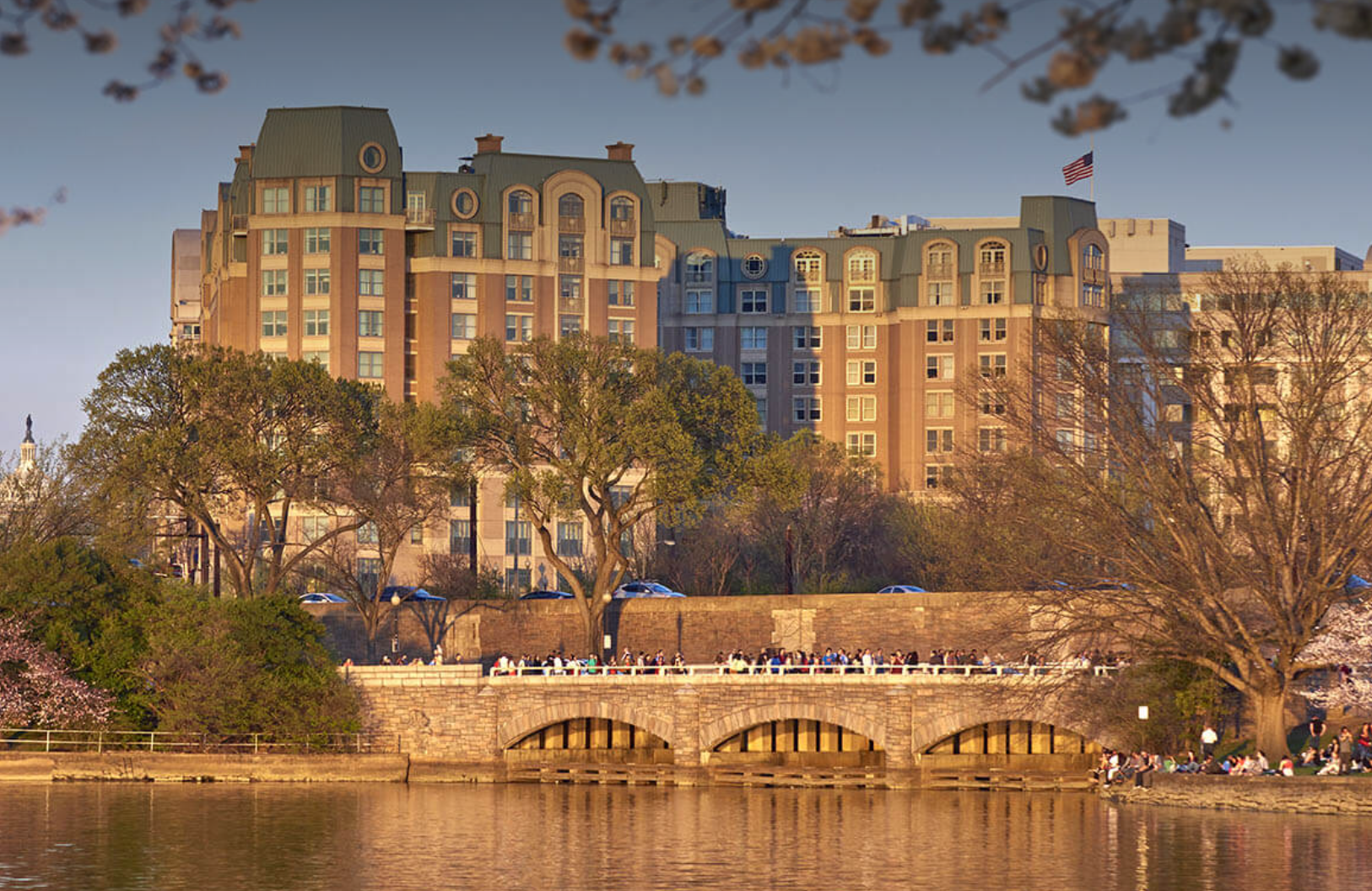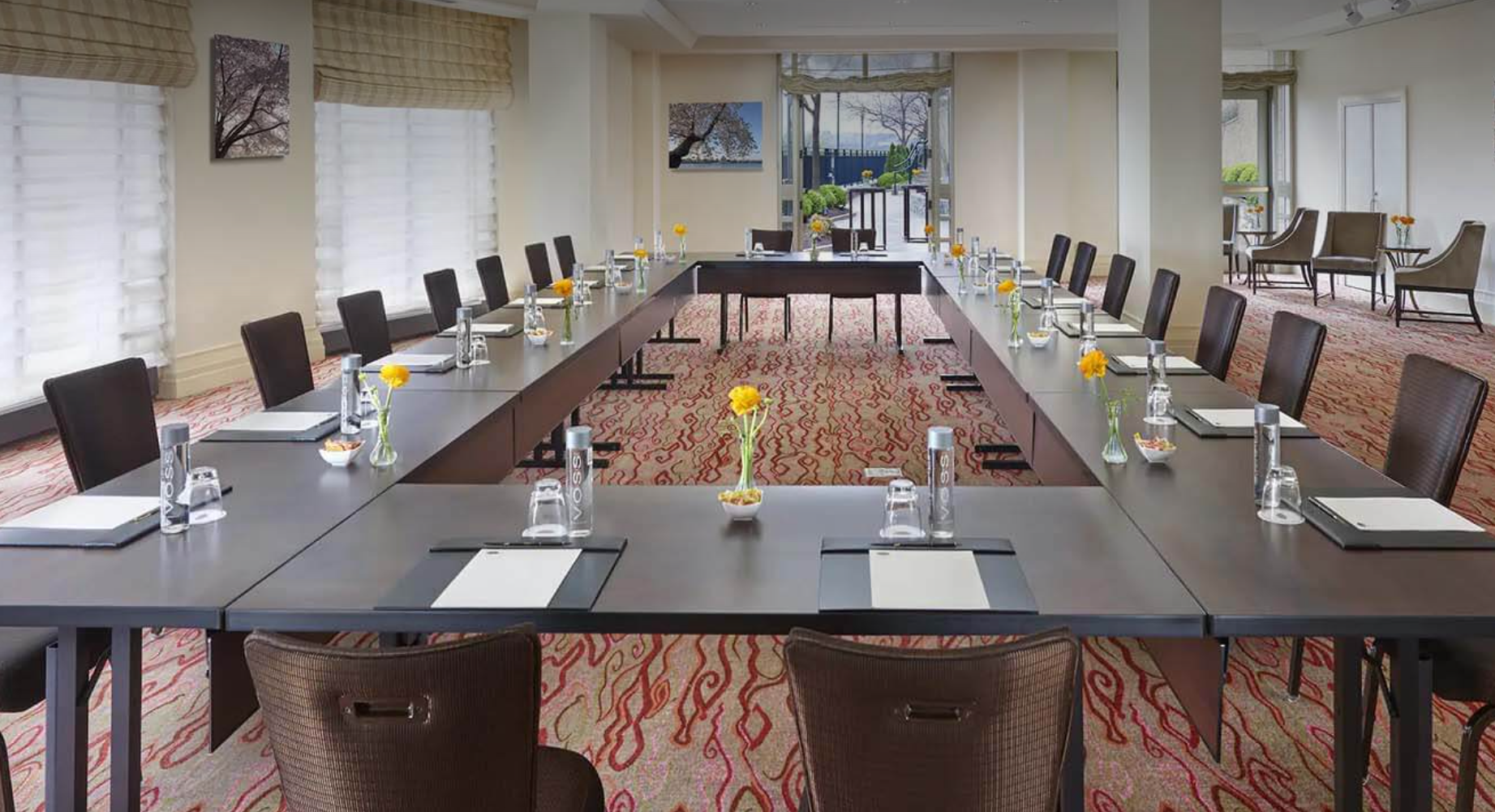 And So Much More!
Make 2023 the year of beautiful new properties that give your guests an unforgettable experience.  Your event will be sure to stand out from the rest as more than just another meeting but an all-encompassing trip. These five are just the tip of the iceberg of amazing new options across the country. We would be honored to partner with you and help find the perfect spot for your next event!
LET'S TALK EVENTS in 2023!