If your event is worth its salt, there will be pictures of it all over social media before it's even over. This kind of promotion can do wonders for your branding, marketing, and sales, but only if you harness it correctly. You don't want just anything floating around out there with your name on it. That's why we're going to focus on how to capture great event photos from all angles. From amateur to professional, success is all in the planning!
Create Photo Ops
Everyone has seen photo booths, red carpets, step-n-repeat banners, and green screen experiences at gala dinners, trade shows, and corporate events. Designing visually striking areas and placing them throughout your event will ensure attendees whip out their phones to snap a picture where YOU want them to. This is a great opportunity to include your theme, logo, or event message in a visual way that immerses attendees in the experience and in turn allows them to share it to an audience outside of the attendees.
Social Media Prep
Everyone knows that you need an event hashtag, but sometimes a hashtag isn't enough. Researching related hashtags that attendees may use, promoting your event hashtag appropriately, and catching those hashtags with geo-fencing can all help you keep track of what your attendees are posting. Choose a unique event #hashtag, promote it, and get people to use it in their social media posts.
Social Media Wall
An event social wall is an engagement tool that allows you to collect content posted by attendees and speakers using your event's hashtag. Encourage attendees to post with a fun and interactive social media wall which will spark ideas and conversation at your event. This kind of tech is a mainstay of successful events, helping build a communal atmosphere and bring attendees together. You could even offer to feature your sponsors' content to increase their outreach during your event and pave the way for future sponsorships.  Keep your attendees engaged and interacting with your brand.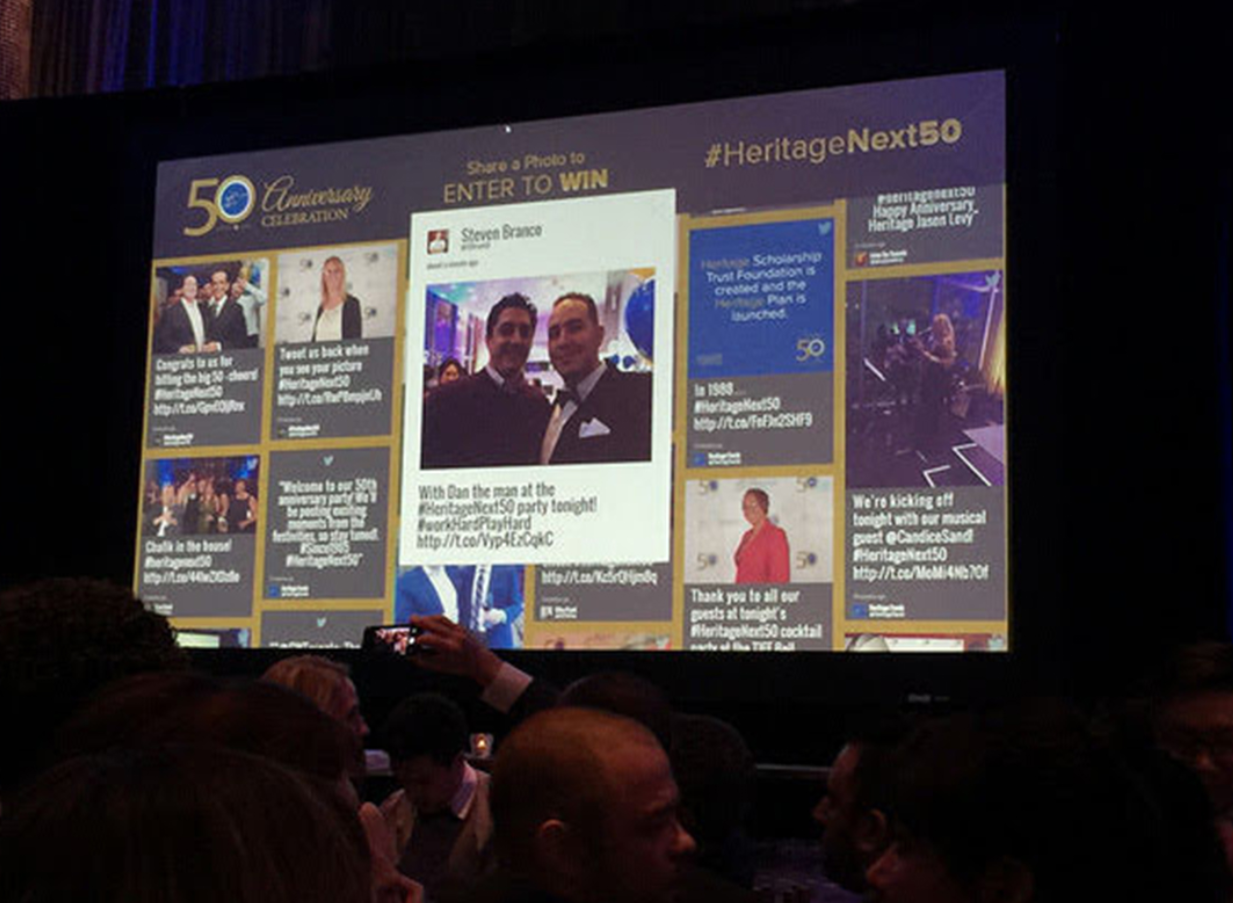 Friendly Competition
Why not introduce some competition and gamification into the mix? Creating a social media scavenger hunt can encourage attendees to share what you want them to and give them a thrill as well! Award the attendee or group who posted the most on each platform, who posted the most creative picture, and so on. Who doesn't love winning an award?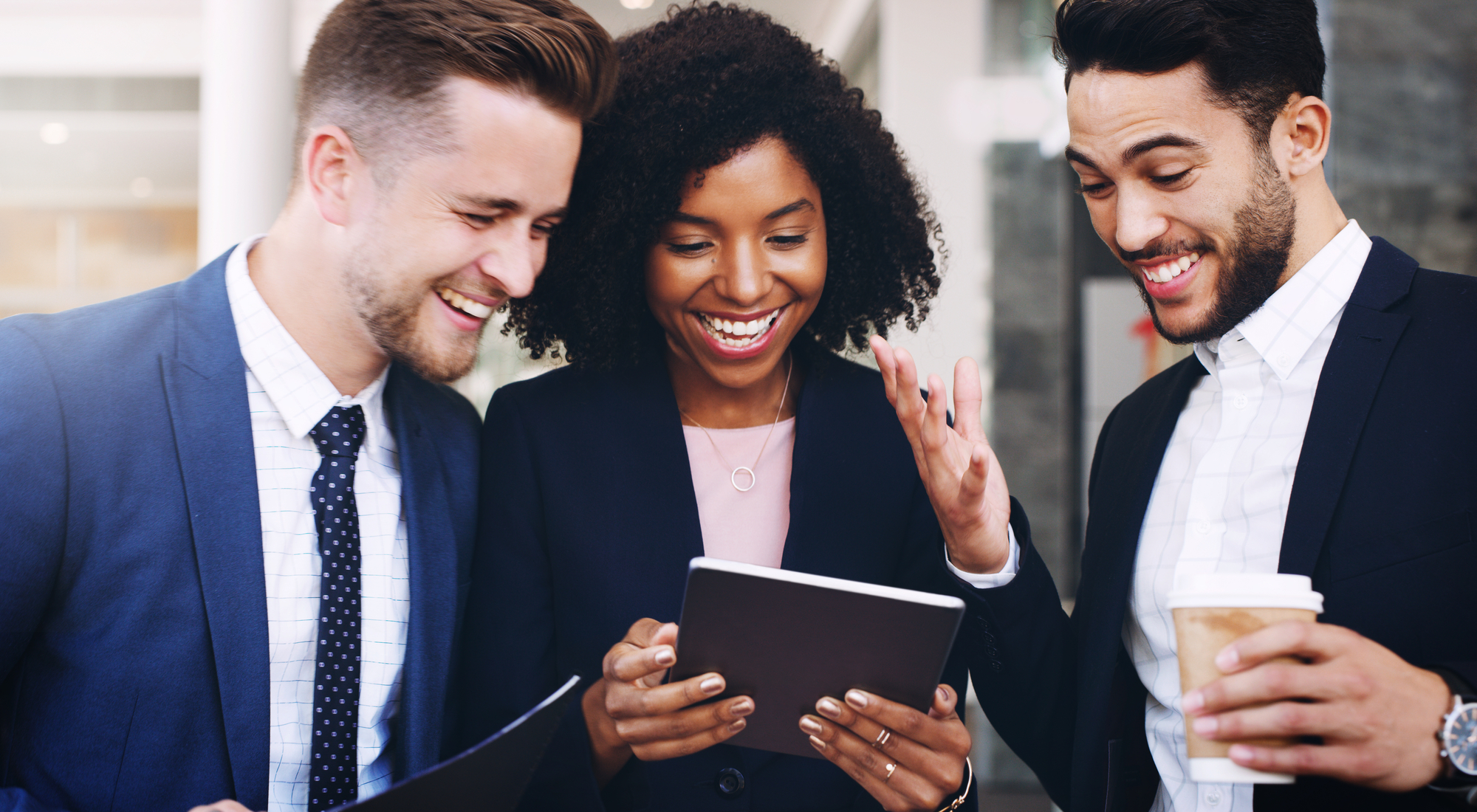 User-Generated Mosaics
What's even more interactive than lots of photo ops? Inviting attendees to be part of a huge mosaic featuring all of their photos from the event! New technology can help you generate
mosaic-style artwork
created from attendees' photos they post and hashtag. The mosaic image gradually reveals itself, encouraging attendees to stay engaged and active.
Go Professional
Of course, you shouldn't rely solely on social media posts from attendees for all of your photos. Hiring a professional photographer guarantees you some incredible photos you can use for promotions for years to come. Some tips for working with professional event photographers:
Give them a timeline of events, including when you expect them to get there and when they can leave.
Identify any crucial people or events that you want them to focus on. If you have multiple photographers, make sure they are spreading out to cover everything, so nothing gets missed.
Let them know of any important people or sponsors that they should include in their photos.
Discuss what these photos' purposes will be so that the photographer can use that to help them make decisions. Do you want posed, candid, or a mixture? Do you want wide-angled or closer details or both?
Give them a photo shot list so that they know what you expect. This list will help them capture everything you want them to without guessing:
Speakers- both in action and mingling
Sponsors- logos, important representatives, areas of the event
Attendees- lots of happy smiling faces
Venue- details and wide-angle shots
Important Sessions
VIPs
Wow Moments- anything that you know you will want lots of pictures of for future promotion or an event recap.
Ride The Visual Wave
Events are getting more visual all the time because attendees are increasingly valuing these immersive experiences. With some planning and the right design, you can give attendees incredible experiences that they capture and share in a way that is most flattering to you and your event. Let us show you how to capture great event photos by integrating it into your initial event design.
Contact us
and Let's Talk Events!