Time to Travel!
It has been a long 30 months of change and adaption, but the world is ready to embrace post-pandemic travel. Events are excited to be back in person and if travel is required we want to be ready. As of now, September 2022, here are some tips for your travel toolbox.
General Travel Tips
Maybe you were an expert on all things travel a couple of years ago, but we can all use a refresher!
1.  Be cognizant of high travel days like Monday mornings which increase your odds of a problem
2.  Don't rely on finding a charging station, pack your own power bank for your devices
3.  Empty water bottles can be brought through security at the airport
4.  Download the apps for your airline, hotel, rental car, etc. as this is the quickest and easiest way to navigate your reservation and find answers to questions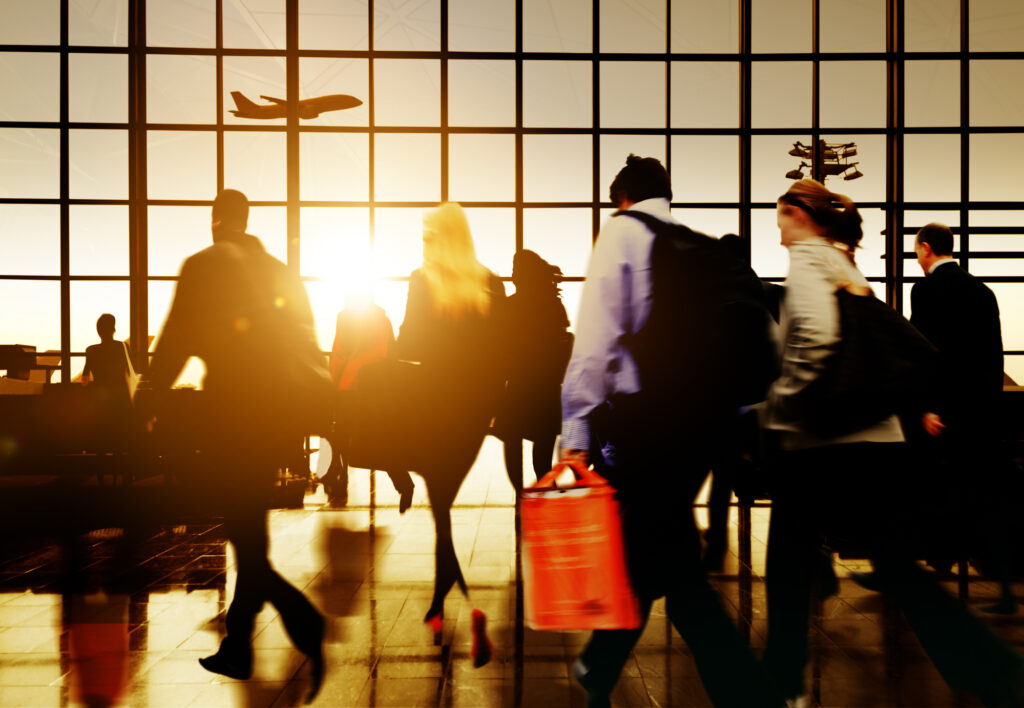 Airlines
If you have seen any news headlines in the past months you know that airlines are struggling in a variety of ways. As a business traveler, your itinerary is often set up with very little "wiggle room" to accommodate delays or cancellations which presents a problem you can mitigate by allowing a little buffer time. Here are a few more ways to avert aviation disasters:
• Always make a seat selection – In general, it is harder to get bumped from a flight if you have an assigned seat.
• Book non-stop flights – Layovers increase your chance of a delay or problem. Spend the extra money if possible for a direct flight.
• Have a backup boarding pass – Technology isn't perfect and if your airline app crashes you don't want to be desperately seeking a terminal to print your ticket. Screenshot from the app prior to leaving for the airport or go with the old-fashioned printed ticket from home or a self-serve kiosk.
• Skip the long security lines with TSA Pre-Check, Clear, or Global Entry – If you know you will be traveling a lot, this is worth the money hands down!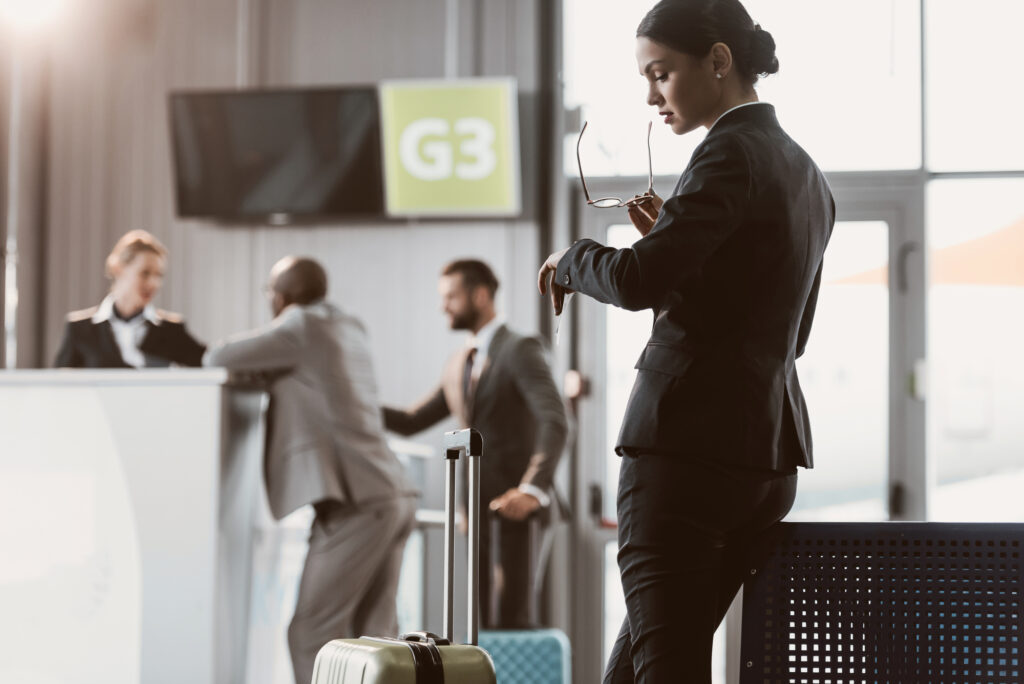 Accommodations
The hotel industry is seeing consistently shorter booking windows across the board. This means if you are banking on snagging a room last minute you're not alone and you could end up without a room. 
An event host should always have a room block available to avoid this problem, but those often expire a week or two before the event. Don't wait! Book everything at the same time.
Think outside the traditional hotel box! Boutique hotels, Airbnb, and VRBO offer more home-like accommodations and are rising in popularity, especially among millennials.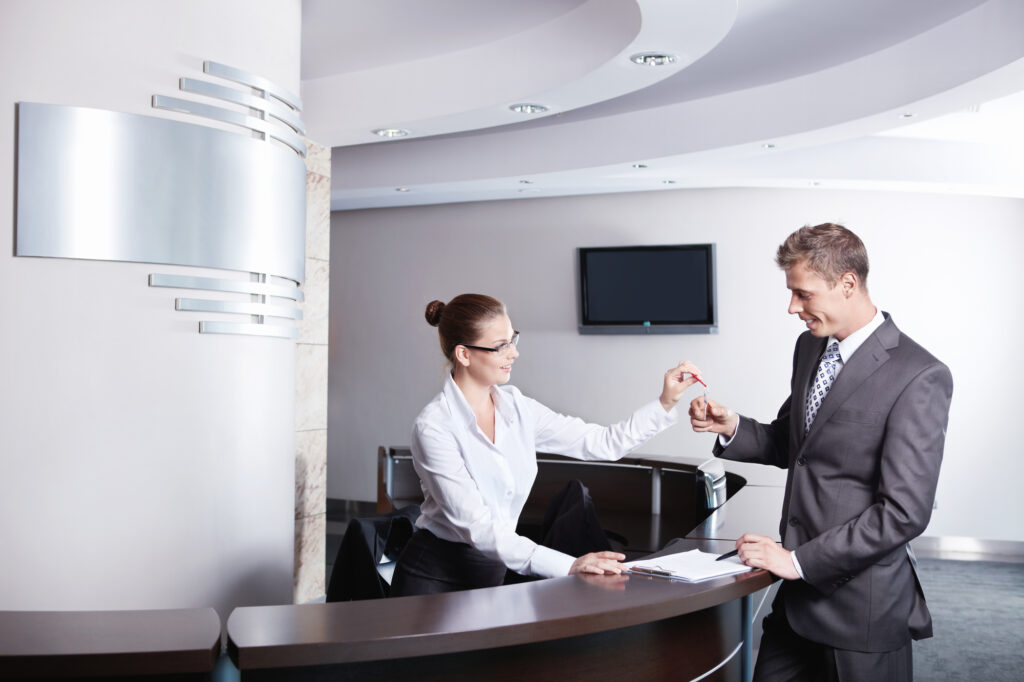 The Bleisure Factor
Just in case you're scratching your head at this word it is a combination of "business" and "leisure". This was coined to represent people who extend their business trips to include leisure time. Although this was a trend before the pandemic, with the heightened work-life balance awareness since everyone went virtual, bleisure travel has skyrocketed. Amenities and services are the two must-haves these travelers are looking for from their accommodations. The more their hotel and surroundings have to offer, the more likely they will be to extend their stay for a few leisure days.
Keep this in mind when planning your next event. Choosing a location that can satisfy that appetite for extra amenities and superb services can only help to increase attendance numbers and overall satisfaction of your audience.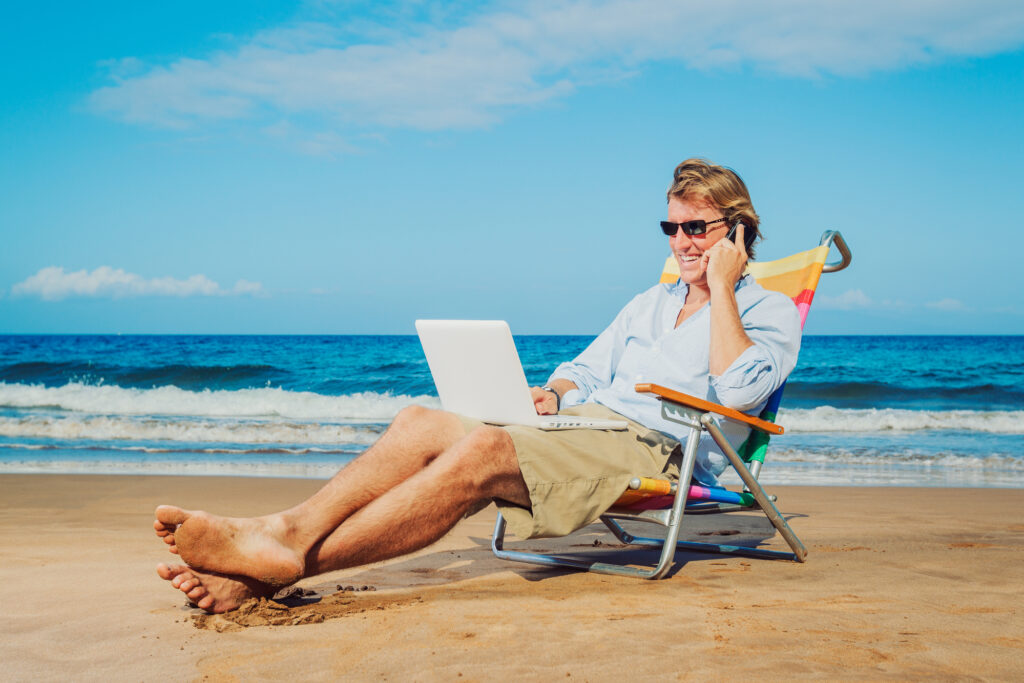 International Travel
This is one area that is going to be ever-evolving and will take specific research for each trip. Here are some helpful websites to get you started:
Department of State Travel Advisories
International Trade Administration
Overall, the best tip we can give is to have a flexible plan and be patient during your post-pandemic travel experience. The travel scene has changed and while everyone continues to adapt there are bound to be some hiccups. Safe travels!