Autumn is a great time to take a break, unwind, and experience something new. These fall and harvest festivals are the best way to celebrate the season. Whether you frequent something close to home or venture out across the United States, we have put together a list of the top 5 fall destinations to experience.
Plan a special day out with friends, family, or co-workers to refresh, create new adventures, and make memories! If travel plans for work include one of these destinations, extend your stay.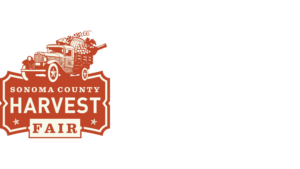 About an hour outside of San Francisco, this festival provides a great backdrop for foodies and wine enthusiasts alike! Taste the best wine, beer, and artisan food that California has to offer at this farm-to-table festival. Known for their numerous vineyards, wineries bring their harvests for sampling and guests can enjoy tasty treats from the professional food competition!

If music is what you seek, then this festival has it all! In the heart of Austin or a little over an hour away from San Antonio, this festival is two three-day events during consecutive weekends in October. With Platinum-level ticket packages available, this would make for an exciting way to end your own event.
#3 
Elk Fest – 
Estes Park, Colorado

If you are looking for something outdoorsy and different, this is your place! With its own convention space of 33,000 sq ft of flexible indoor space and indoor/outdoor pavilion space, this is an incredibly unique area and event. Apart from seeing the local elk during the height of their mating season, Elk Fest has live music, food trucks, a variety of vendors, a presentation of live raptors, and amazing Native American performances.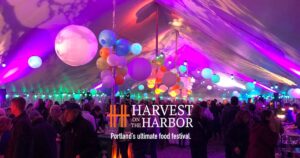 With three main events to choose from, this festival can pair with some amazing networking events. 
Maine Lobster Chef of the Year – Features ten lobster stations for tasting and exploring the competing lobster dishes while meeting the talented chefs that created them.

Meet Your Maker – A meet and greet event! Sample cocktails made with local gins, vodkas, bourbons, rums, and more, plus a variety of food pairings to complement the huge selection of spirits, then meet the distillers.

Maine OysterFest – If you're an oyster lover (or just curious and ready to give it a try), this is your party. Slurp the choicest Maine oysters, meet the growers, and enjoy drinks and live music.

If Hawaii is in your travel plans then this amazing festival is a must-see.  With over 20 events, including farm tours, barista training, a recipe contest, coffee-themed art exhibitions, a community festival, and the high-stakes cupping competition, you can build some great team-building events into the festival. This festival is minutes from the Outrigger Kona Resort and Spa. 
With so many amazing Autumn events, there's something for everyone when it comes to fall celebrations. See how many of these Top 5 Fall Destinations to Experience you can visit! Event Concept Design Partners loves to create memorable experiences for our attendees. If you are looking for something unique and different, reach out to us for just the right fit!