What if you could give your attendees fun team bonding, a common shared goal that gives back to others, and leaves unforgettable memories of your event?  As a bonus, your corporate networking function will make a lasting mark on the very community which hosted you. Don't just attend – give back! Research has shown that giving to others makes us happier, so don't overlook this opportunity to tap into this feel-good component at your next meeting.
Where To Start
Having a shared goal or common task can be one of the most fulfilling ways to give back to a community while creating an amazing networking opportunity for your audience.  However, the term service project can feel a bit daunting.
Whether collecting, teaching, volunteering, or something else, your event should be able to find something to inspire everyone to get out there and
do
.
Just Serve
is a great resource to help you get started.  Type in your event location and it provides a list of organizations in your area who would appreciate the help!
Collect or Donate
There's no shortage of organizations that need donations of all kinds.  Tell your attendees ahead of time what you'll be collecting and offer lots of suggestions on what to bring.  It could be collecting school supplies for underserved schools, feminine products or makeup for a women's shelter, canned goods for a food pantry, or stuffed animals for social workers, and that's just the tip of the iceberg of ideas. Break your attendees into teams and challenge them with a prize for the team that collects the most!  Showcase your collected items on tables inside your meeting and let attendees watch them grow over the days. 
Ask for volunteers to organize and package the donations afterward and, if able, go to the organization to drop them off.  There will be lots of photo opportunities and you can share those on social media to create buzz.   If space is at a premium and collecting items won't logistically work, consider a life-saving blood drive with some extra special desserts for those who participate!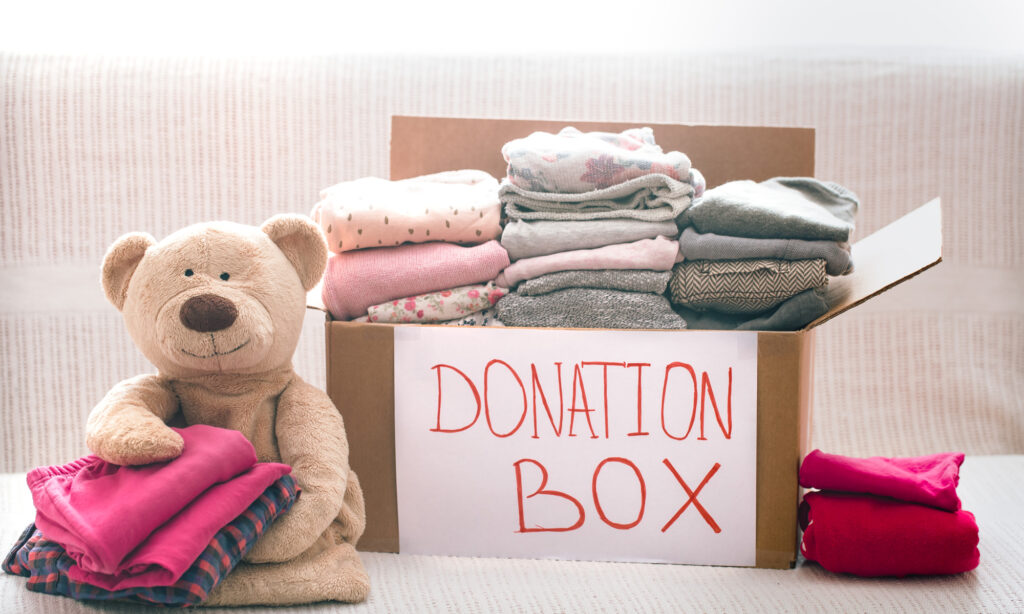 Clean It Up!
When you look around the city which is hosting your event, is there something that can be spruced up or made to look nicer?  For example, planting trees, picking up trash in a park, painting old buildings, or creating a garden.  It can be a lot of fun to get down and dirty and do things with your hands.  The results will be immediately tangible and leave your attendees with a sense of accomplishment.  Many attendees will appreciate the physical activity and the opportunity to be outdoors and move while they do something good. This is another easy event to add some friendly competition to and encourage team building!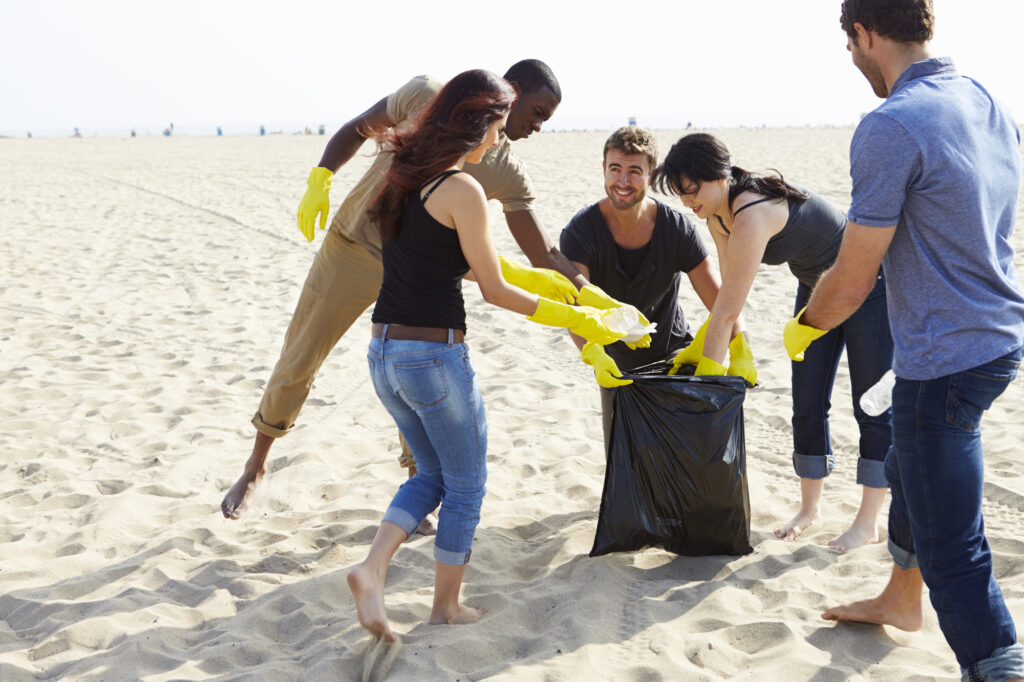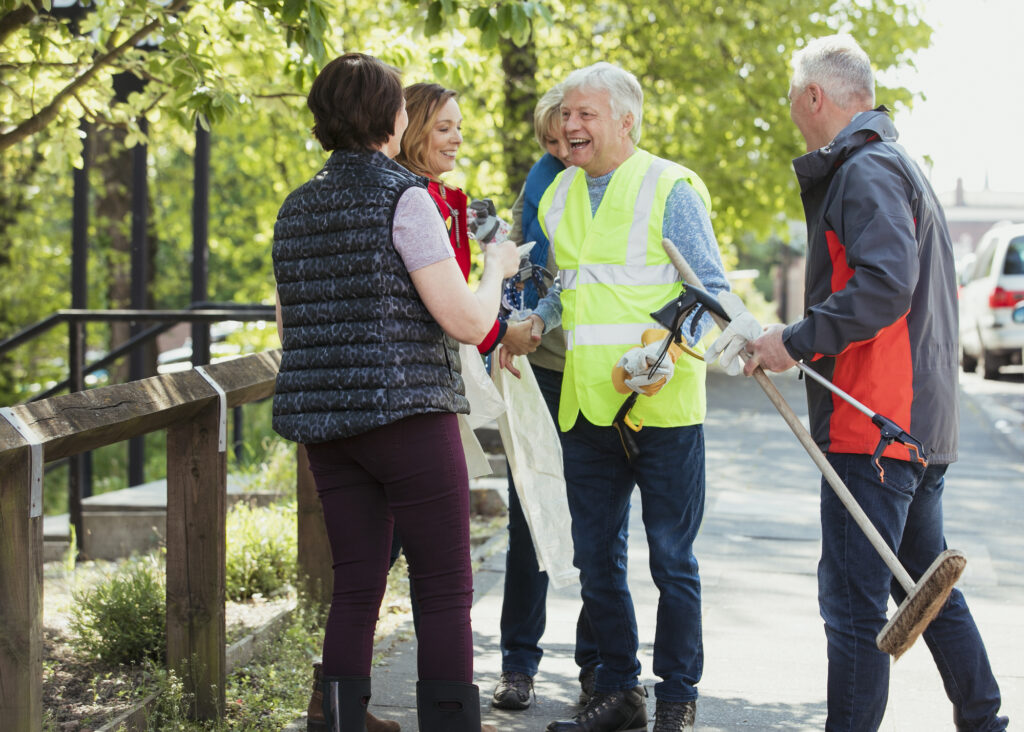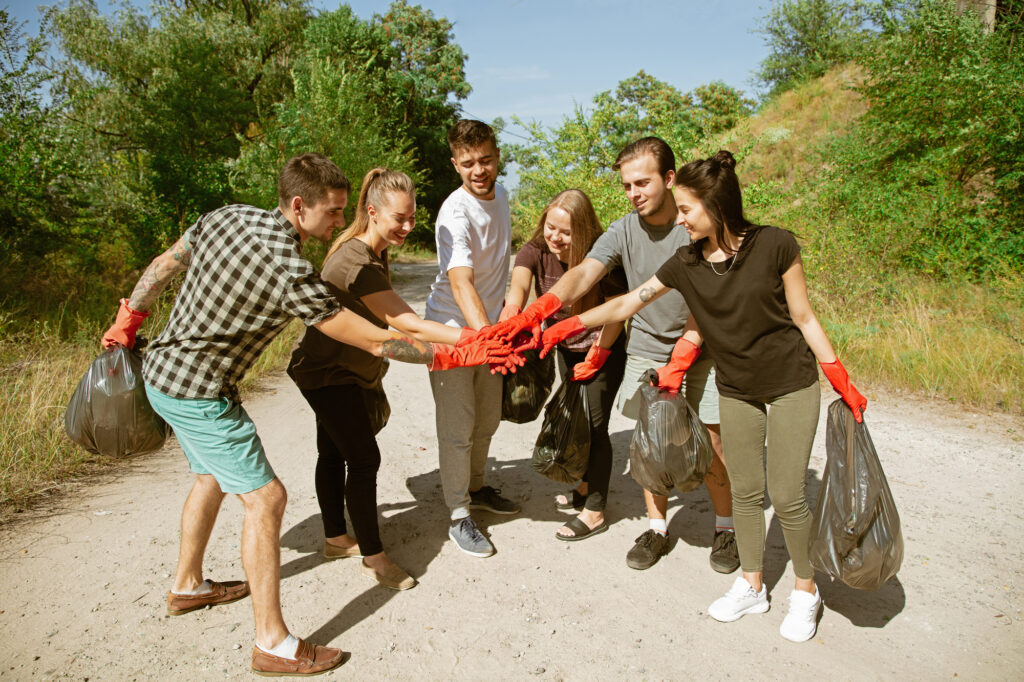 Teach
The attendees of your event are knowledgeable and often experts in their fields.  How can you translate this into a service project?  By giving them a platform to teach and share their knowledge.  You could take to the road to visit nearby schools and offer a class, tutoring, or coaching a sport.  There's also the option to keep the teaching onsite and bring groups to you.  Host a CPR class, a seminar on internet safety for teens, or legal planning for the elderly.  The best part is you can cater this directly to the industry your event is all about.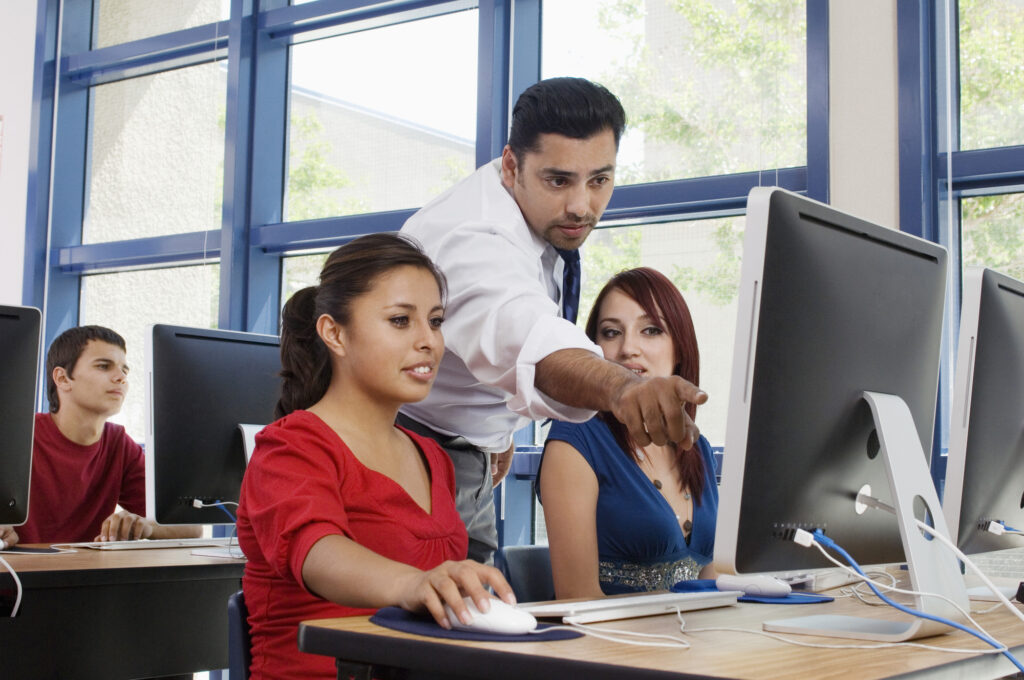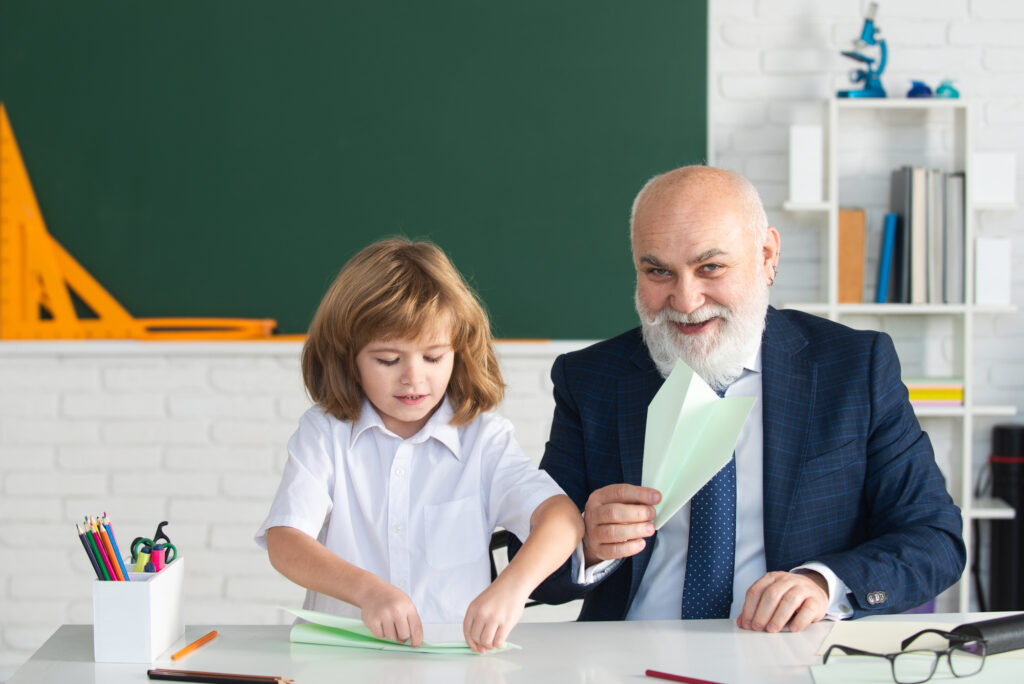 Volunteering Off-site
Who doesn't love a good field trip and a chance to see a glimpse into the city where they've traveled? We've mentioned in a previous blog
 how allowing your guests outdoor time is essential at any event. Find a group that would benefit from your attendees coming in person.  You can feed meals at a shelter, build houses with Habitat for Humanity, or stock shelves at food pantries.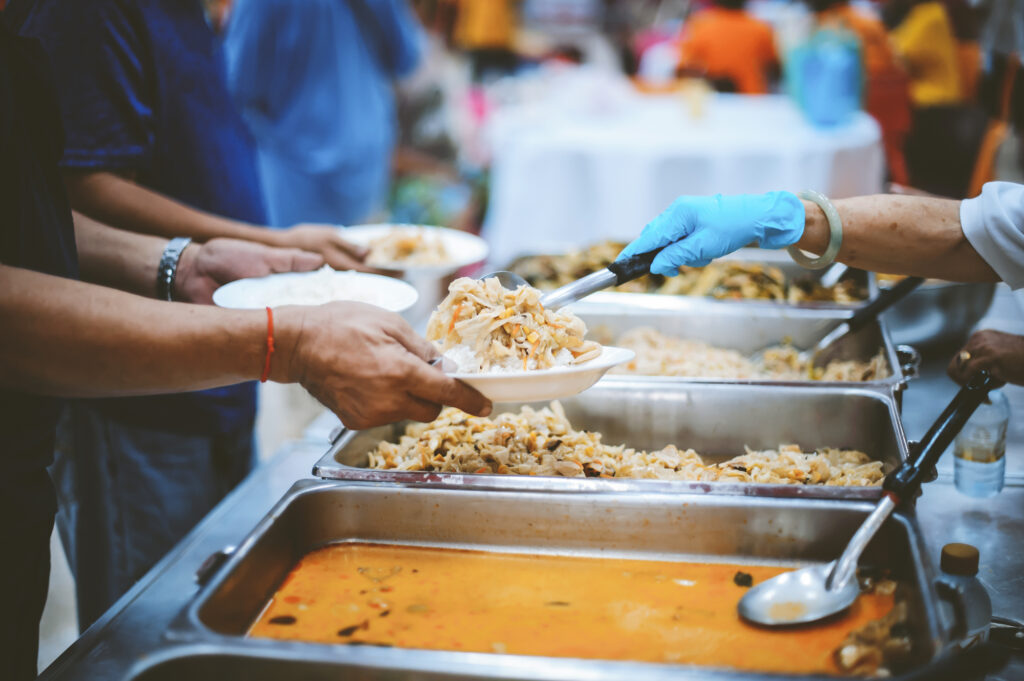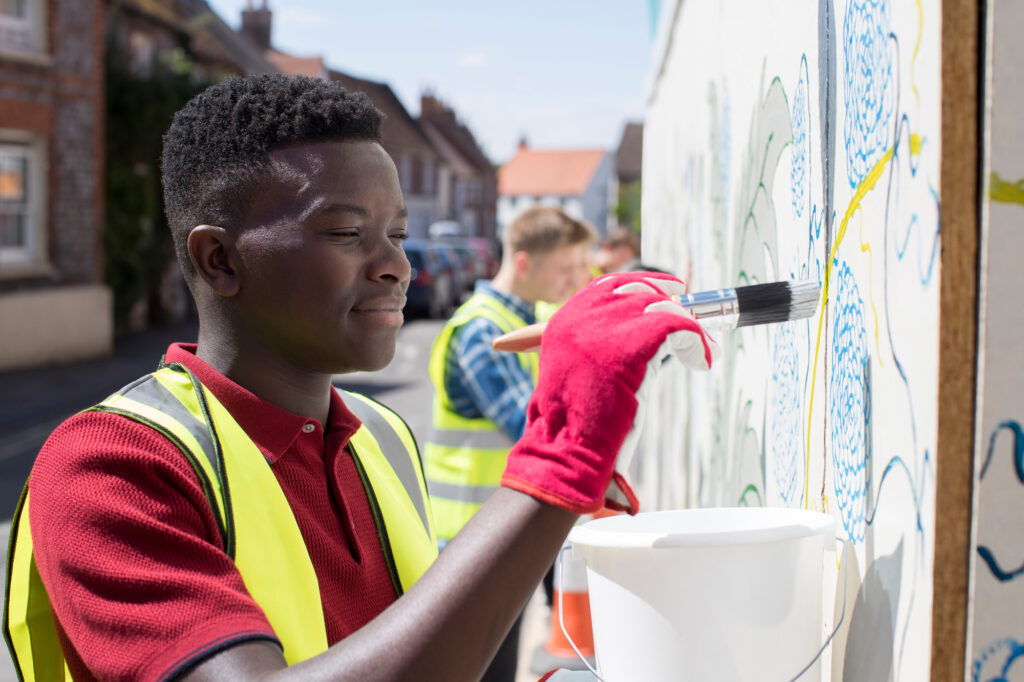 Arts and Crafts
If going off-site isn't feasible and collecting items isn't practical, consider making things like cards for children in hospitals, no-sew scarves for shelters, a holiday craft, or a goodie bag for the military.  Bring in someone to teach attendees how to create the items, give them space and supplies and let them craft.  This time will allow for organic networking for the attendees as they bond over learning a new skill while helping others.
Just Dive In!
No matter what route you choose, using the theme of "Don't Just Attend – Give Back" supports an amazing inclusive culture that will radiate through your entire event. Although there may be some doubters in the beginning, we're confident that by the end everyone will agree it was an event they'll never forget!